Baugh / Skanska, International Cordage
Description
Stainless steel scrim drapes the entrance plaza of the Seattle Opera House. Within the panels, coils interlock to form nine separate 60' x 20' panels stretched between stainless steel cables. The panels intersect the adjacent curtain wall, blending the exterior with the lobby and creating some very interesting details.
Scope
Specialized FT-300 fittings were created to supply the underlying support to the scrim panels. To provide cables, fittings, and all scrim boundary systems.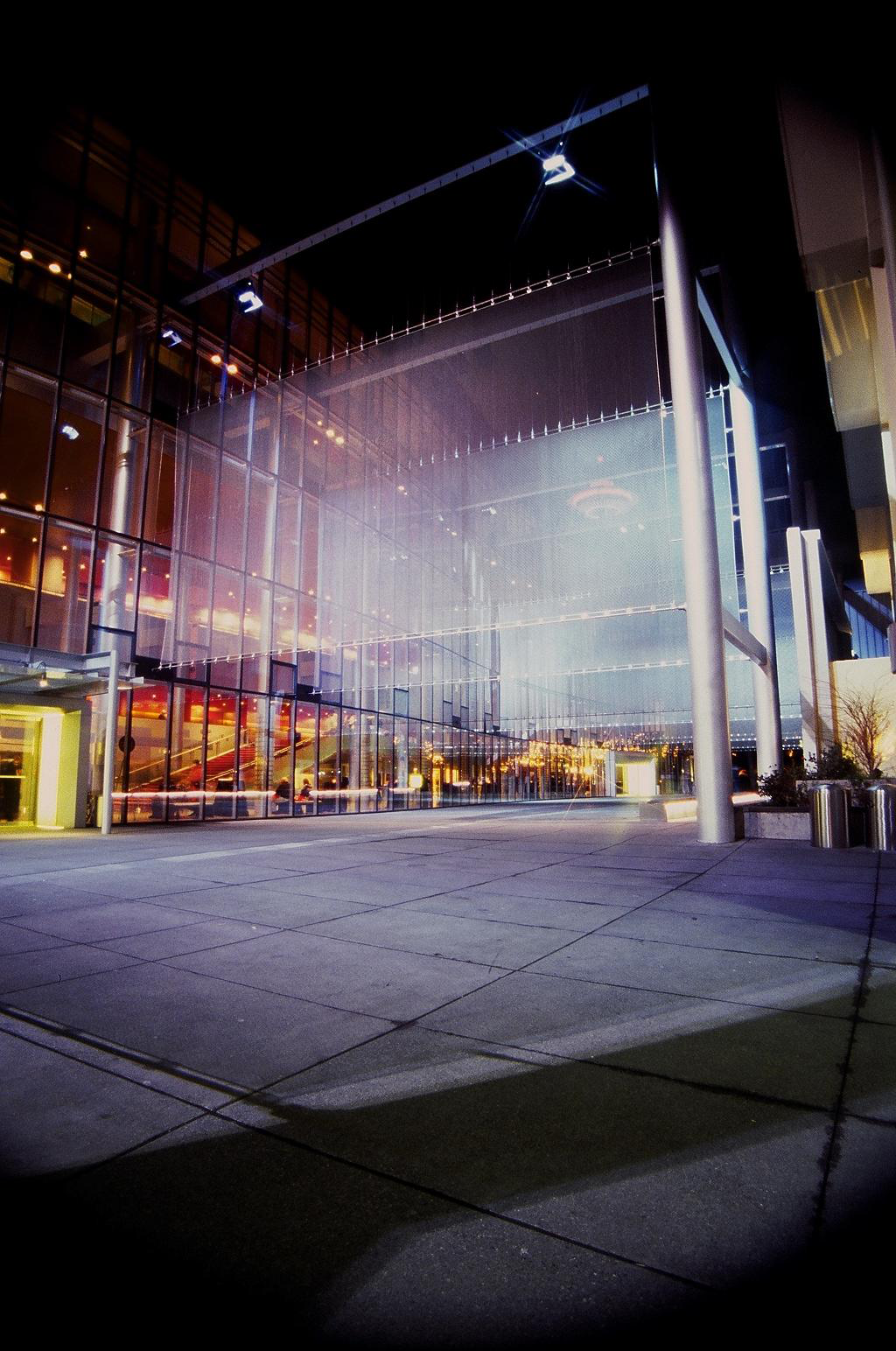 I designed and created specialized fittings that achieved the major concerns of the architect through the integration of the fitting within the column. The cables are tensioned through a thrust bearing which is buried within the column. I wanted the body of
the fitting welded into the column and was fabricated to facilitate the flow of concrete within the column. Additionally, I incorporated a stainless steel collar to seal the internal connections.
The weight of each scrim panel is resisted by our FT-800 headed rods from the beam above. These panels are attached at the boundary by stainless steel rods and custom clamp fittings.